sam's green paw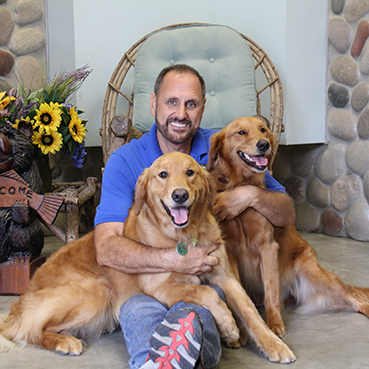 About Sam's Green Paw
Sam's Green Paw is a full-service doggie pet hotel, day camp, and grooming business with a legacy of experience and knowledge spanning over two decades. In 2010, Sam's Green Paw, formerly Sam's Play It To The Bone, rebranded itself and expanded to more accurately reflect its new vision:

To provide leadership in delivering high-quality pet care for our community, in a way that's good for Earth and healthy for pets.

Everything we do is inspired by our dedication to pets and the environment. Our services are divided into four categories that offer sustainable ways to make your pet feel great, feel safe, look great, and get in shape.

Feel Great - after socializing in a safe, cage-free environment, your dog will definitely leave here feeling great.

Feel Safe - while you are away, leave your dog socializing in our cage-free boarding environment.

Look Great - with personalized grooming, completed as instructed, and done in a timely manner.

Get in shape - with outdoor activities such as nature hikes and neighborhood walks.
why we are so special
1. We have 20+ year legacy of experience and knowledge in pet care. This makes us the longest running facility in the San Fernando Valley.

2. We believe that sustainability is a necessity, not a luxury. Sam's Green Paw is 'green' certified by LEED. This is our commitment to future generations.

3. We treat our customers well and pay attention to their needs.

4. We nurture relationship with customers to give them a sense of comfort when they entrust their pet with us.
sam's story
Sam was born into a traditional Italian family in a small town in Northern California. Strong family relationships and a 'small town' mindset were values instilled in him as a youngster. After graduating from Fresno State, Sam ventured in a tiny 'hole' in the wall pet shop to buy treats for his pups.

He overheard the gentlemen behind the counter talking about selling their shop and moving to Palm Springs. Without a beat, Sam walked up to the owners and said, "I'll buy it!" It didn't take long for Sam to realize that caring for pets with an old fashioned, small town mindset brought to the big city was that "something" that was missing in his life.

For more than 20 years, Sam's passion for pets, strong relationships with his customers, and "family unity" among his staff have been the cornerstone of his success. He takes his responsibility very seriously, and loves every pet as if they were his own. Because he has such a wonderful connection with animals, customers feel confortable leaving their beloved family members with him. As word of mouth spread, Sam developed a loyal following in the Studio City community and has spread to other communities surrounding the Hollywood Hills.

As the business moves forward into the new millennium, Sam believes future success will rely on us being better guardians of our natural resources. For this reason, he is determined for Sam's Green Paw to make its mark on this beautiful planet of ours, one paw print at a time!